Company Profile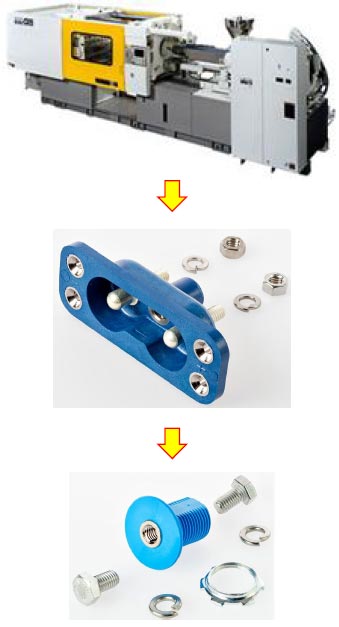 Rebling was founded in 1962 by Robert Rebling as a custom plastic molding company. In the 1970s Rebling began making electrical connectors. Today, Rebling continues to serve customers in both areas. Rebling's high current connectors were initially used in commercial and military aircraft where its reputation for quality and reliability is still recognized as 35 billion air miles per year without a failure! Its success in avionics sparked the development of multiple families of commercial connectors, growing to span the range from 100 to 1,000 amps. Rebling connectors and Customers can now be found on 7 continents.
Rebling's custom plastic molding business is more regional, focused on Customers in North America.  Beginning as a high-quality molder of thermoset resins using the transfer, compression, and injection processes, Rebling expanded its capabilities to include thermoplastic injection molding and underwent multiple expansions to accommodate its growing business. Today, the company's facility houses over 25 molding presses that deliver precision moldings to a varied customer base from start-ups to Fortune 100 companies. Materials molded at Rebling include both engineered and commodity-type plastics ranging from flexible thermoplastic elastomers to highly reinforced engineered resins.
For over five decades, Rebling has been known for its high current connectors and its custom plastic molding capability. The technology which made Rebling a specialist in the 100 to 1,000 amp connector field arose from its dominance in the avionics industry where its reputation for reliability continues to be summarized as "35 billion air miles per year without a failure". Rebling began as a molder of custom thermoplastic and thermoset parts for OEMs in the instrumentation, medical, battery, avionics, automotive, defense, and industrial markets and it continues that tradition today. The product design, mold design, and manufacturing capabilities that enable Rebling to continually be a valued supplier of molded parts also enable Rebling to be an innovative leader in connector design.
Our diverse customer base requires extensive knowledge in documentation and special requirements of defense, aerospace, and automotive industries. Our quality system is approved by several aerospace and automotive companies, and we have received numerous awards for our outstanding quality and delivery record. We are ISO 9001:2015 certified and ITAR registered.
Rebling is ISO 9001:2015 certified and ITAR registered. All products, including high current connectors and custom molded parts are MADE IN THE USA, or Assembled/Molded in the USA with American and imported parts. Rebling's manufacturing facility is located in Warrington, PA (north of Philadelphia) where all the molding and assembly is performed.
Cage Code – 30525
SIC Code – 3089 & 3643
NAICS Code – 334417, 326199
D&B Number – 00-235-2748
Rebling Conflict Minerals Policy Statement